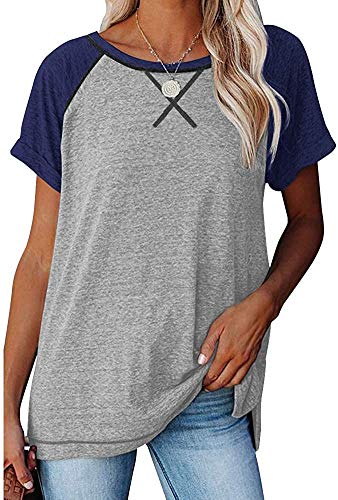 Christian t-shirts for women
Comfortable and fresh t-shirts for girls, its simplicity allows to increase the feeling of team among a group of people, creating a feeling of unity and camaraderie. In many churches they are used to identify work groups, express ideas and goals to be achieved, and are especially loved by young people who transmit their energy and creativity in many ways.
T-shirts with Christian phrases and verses
The best collection of personalized t-shirts or t-shirts for women with Christian messages and verses from the Word of God. Perfect for those who want to convey a message of hope.
T-shirts with Christian logos
pretty designs printed or embroidered with logos of biblical themes and Christian figures. These custom t-shirts have many uses and are especially conducive to those who crave express your love for God.
Differentiate yourself with a printed Christian t-shirt
It will always be better what is unique, that sets you apart, that differentiates you and more when it contains a powerful Word. Wearing a Christian t-shirt is walking with a high spirit, with a promise printed on your image that tells everyone who you are and where you are going, as well as proclaiming hope to those who least think when they can read an encouraging word on the back of your clothing. .
There are varied designs with much to offer, such as polo shirts with buttons on the neck for a semi-formal style. There are also the basic unicolor models with light graphic designs or slogans and special phrases. Those with sleeves that combine very well with sleeveless jackets and the classic V-neck styles, among others.
The christian shirts for women They are an excellent way to surprise the bride, mother, sister, in short; If there is a way in which we can pamper our loved ones in an original and pleasant way, it is with a good shirt, this will always remind them of that moment and will put a smile on their face every time they wear it. You don't need to think much, with a message based on the Bible or some concept about Christ, beauty will be present for in this God is enough and always knows how to make himself felt every day impacting our lives, no matter how many times we look at a phrase, it will always be new for us.
Do you already have your shirt? If you don't have it, it's time to buy one, since it is very versatile and you can combine it with jackets and light clothing. In addition to how easy they are to transport them, you can be sure that one will not be enough. Give yourself a personal touch and tell everyone what Christ did for you with these beautiful t-shirts.