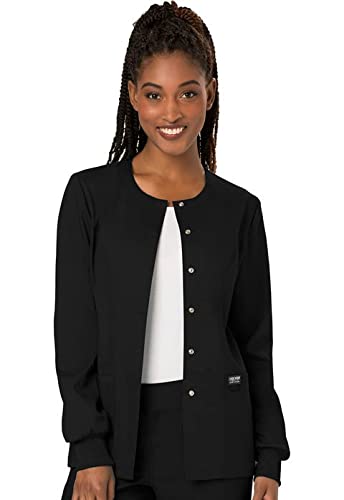 Fashion jackets for christians
If you like the modern style and want to combine sports elements for a casual outing or with friends, you will love this selection, you will find many more variations of colors, types of fabric and styles in each garment.
---
Jean jackets
Comfortable and durable, you can combine them with most skirts and pants without any problem.
No products found.
---
Waterproof jackets
Perfect for rainy days or cold and temperate environments. The ideal complement that cannot be missing on your retreat trips or church camps.
---
The ideal complement for trips
This garment is ideal to take on a trip as it will guarantee you countless benefits. It will provide you with a perfect balance between casual and formal, that is, maybe you come from evangelizing, and you want to go somewhere formal, just put on your jacket and you are ready, it can be a very versatile clothing. It combines perfectly with skirts, dresses or pants, that is, you cannot miss one in your wardrobe. If you don't want to use it because you're hot, because it will also look good at the waist, just make sure you have a very nice blouse that matches the jacket.
This dress never goes out of style, since the executive or classic look is always necessary in our dress, and to go to church it is very ideal, since it provides poise and elegance. Therefore, a jacket should never be missing in your closet, whether it is a leather or jean blazer, any one can be ideal for your style and you can combine it with your everyday clothes and the special clothes you wear on Sundays, remember also focus on neutral colors or prints if you wear simpler clothing, it can also go ideal with an accessory, be it a scarf or combining them with beautiful earrings.
Where does this garment come from?
This appropriate garment comes from France, used in the hundred years war, replacing them with coats, since it also protected them from weapons and used to be more resistant. An ideal piece among the French peasant and later used in the armed forces. However, it is in the 19th century, where we know the jacket that we use today, which is used by both men and women.
It is in 1920 where the jacket takes a different form making it more feminine, also using more neutral colors such as black or white. There are many types of jackets ideal for each occasion and for different types of style, an example of this is the jean jacket. This jacket was introduced to the market in 1930 where it quickly became popular. It is important to mention that each garment differs between men's and women's, that is, the women's jacket has a particular cut.
However, it has been possible to appreciate how there is a wide variety of jackets that can match outfits, also their fabric and material is very varied, so you can wear the design that you like the most and the material that you fancy. This garment can give you an ideal and different touch, what I mean is that you may look very simple and a jacket can give you more personality.