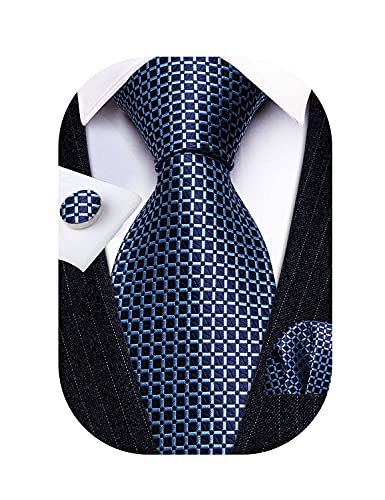 You like to dress with class and elegance, you want to add finesse to your suit or shirt, well let me tell you that for that you must choose the best and here at Christian Clothes we have it for you. An excellent combination of good taste and distinction that you like so much.
Gentlemen's ties
The tie is a very important accessory in the clothing of every child of God, a good choice will help us show elegance and formalism to our appearance. Although they are widely used in the church, the tie is an accessory that we can use for many occasions where the appearance is crucial.
Although it seems simple, choosing a tie is not so easy, especially if you have never worn one. The choice of color or size are so important that choosing one without having these details can cause us to cause the opposite effect to what we want. For example, him Colour It is important that the design must have a certain finish that distinguishes it from the suit in question. The tie should not be exactly the same as the suit or shirt that we are wearing, as this will make the accessory not noticeable. However, although they must be different from each other, we must take care that the colors match and that both elements can look good together, a poor contrast between the design and colors of both garments will also distort the appearance.
On the other hand, size is important, although many times it is not considered, ties also have sizes and these must be known so that they do not fall short when using them. An armored tie should never fall below the waist, if so, we must adjust it and it is important that it has a long enough length to make this adjustment.
Not all ties go with all silhouettes, there are some that are slightly thicker due to their design, this is also important to take care of. Whenever you go to acquire it, do an exercise and place it on top of the shirt or suit that you are going to wear to know if it is suitable or not.
---
Ladies ties
Although they tend to be less common, they do go very well as accessories and because of their style they must be carefully chosen, especially in color. They are usually combined with blouses or suits in light colors and can come in handy to make a difference in a social event. However, for events directly in the church, we would suggest opting for simple designs in colors that contrast with the main garment since this type of tie usually gives an informal and more casual touch to our appearance. So keep these details in mind to make the best choice.