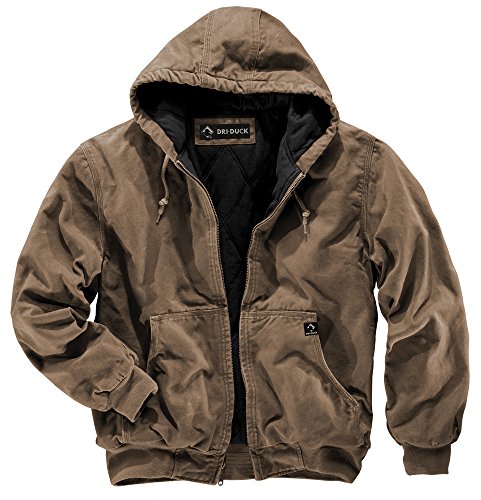 Men's Fashion Jackets
The ideal accessory for you who want a marked look, from cotton, polyester or jean, to American designs or blazers, among others. It's just a matter of choosing the one that best identifies with you, whether you're chubby or thin. Here you will find the best options.
---
Waterproof jackets
Resistant and useful for those rainy days. Choose the color and model that most closely resembles your style.
---
Leather and faux fur jackets
Jackets with a finer and more modern style, of a very good quality that will last for years. Perfect for special occasions where formal attire is important.
---
The ideal use of jackets
Jackets have the power to change our clothing just by adding it. Depending on the design you choose and how you combine it, you will find more functionalities to your clothes. For example, if you wear a t-shirt to an outdoor activity with jeans and need to go to a different event, you only need to add the appropriate jacket to change your look so they are very practical and versatile.
There are jackets that by design help your body look slimmer or vice versa. Others hide your height a bit, due to the type of cut. But in general terms, the greatest functionality has to do with adding class to your clothing, usually in the office or at formal events, it can be useful if you are not very fond of classic suits or ties. Of course, it is always possible to combine these elements and on this site we have chosen a wide variety of designs for all types of clothing. Some leather or rain jackets go better with jeans, others made of more formal fabric work better with dress pants.
Many people can confuse some types of coats with jackets, but the most marked difference is that coats are made to protect you from the cold, normally jackets can help a little in this regard when they are made of thick fabric, but it is not their main functionality. The function of the latter is to give you a more casual or formal touch depending on the design, they are made to add that extra, this is their main purpose.
Jackets designed for Christians
In today's world you will find a great diversity of tastes and fashions, in the case of jackets some may contain elements that may be uncomfortable or unpleasant for a good child of God. That is why it is important to get styles that help you preserve decorum and maintain a simple image, not eccentric or overflowing.
For this reason, there is nothing better than trusting those that add distinction without altering the essence of who you are. Many of the jackets that are on the market today are designed with elements so marked that they can end up showing someone you are not. Let's see for example the case of many rock jackets; people may not necessarily be rude in their character, but what they wear ends up modifying this appearance to others and that is where we must take care of ourselves and know how to choose those that are in good taste but without falling into extravagance.