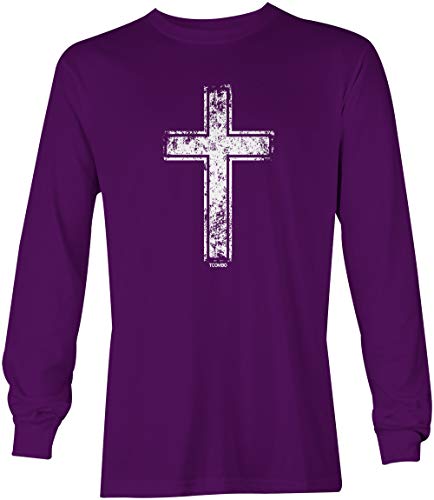 If there is something practical that should never be missing in our wardrobe, it is a good coat, especially for those services where the air conditioning is on full blast. The coat is an element that we can combine very well and in certain cases it can add that touch of class to our clothes, so it is very good that we have a few for those occasions. Here are some general designs from various brands:
Coats with Christian designs
IF you are looking for original models with Christian messages or verses to differentiate yourself and give it a personal touch.
---
Men's Trench Coats
From short or long designs, raincoats, dark or light colors. A modern garment for those who prefer elegant garments.
---
Men's Waterproof Parkas
A good parkas is still important, especially for those times of cold or rain. An advantageous piece that also combines with many styles of pants or jeans.
---
How to select the best coat for men
The colors: Depending on your tastes and the clothes you have, some colors will go better with you, for example, the colors white, beige or black are usually good combinations when you try to dress elegantly for a service. Blue shades of jean can help you look casual and modern; other colors like red, green or yellow will help more depending on what you already have in your wardrobe and the style of the coat itself, since these colors are usually associated with sports elements which is still valid if it goes with your personality. The material or fabric: Wool and cotton coats are comfortable and comfortable, while those in jean or leather give us a modern and marked touch. It is important that you keep different models in your wardrobe since some respond better to certain occasions, for example wool ones are ideal for the cold, but they will not help much during the rain and even more so if you are from what winter is hard in your city. and heavy; In these cases, some waterproof fabric would be better. Here you can find many varied models for each use.
Design is crucial
Not only the color and material influence the style, but also the length or width. There are fitted coats that look much better on certain silhouettes. It is good that you choose one that not only serves your purpose, but also makes you look good since then you can combine it with many clothes and even give a touch of class to your dress. In this sense, everything is important to consider, from the length, if it is with buttons or closure, if it has pockets or if it simply adjusts to your liking.
As you can see, when choosing some details they can escape from sight, but if you realize having these elements present helps make your purchase more satisfactory. At ropacristiana.online we have a variety of coat models, choose the one that best suits what you need.