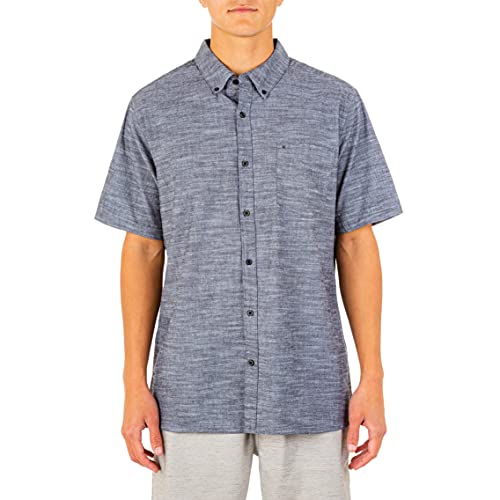 Christian Men's Dress Shirts
It is without a doubt our most common garment on Sundays, unless you are cold or love a comfortable shirt. Shirts are suitable for those who like to look classy, ​​but without being too formal. In this section you can see a variety of combinations and colors according to the Christian style.
---
Mens Fashion Christian Shirts
Like some very tight dresses on women, it is not recommended that you wear very tight shirts, especially if you exercise and have large arms, since in this you will not be very comfortable. You should also make sure that it is the correct size, especially because of the collar, some very small shirts can cause problems when fastening the top buttons, causing you to hurt yourself or even cause suffocation. Both the neck and the back "yoke" where it fits men must be tailored to you, otherwise it will make you look very thick or simply very tight. If you can choose this part well then the rest of the garment will suit you.
In addition to this, you must consider the length, this is important in case you wear the shirt inside adjusted with the belt. If you are very tall, you may have problems when sitting down or making spinal movements. For the colors, unless you have a defined style, we recommend that you use neutral colors, since these adapt very well and go with many items.
---
What should I know to choose a good shirt
We can consider many things when choosing a good shirt that represents and defines us. One of them, for example, is not to use designs that attract too much attention, normally those designs that maintain a classic and professional style tend to look better if it could be said. And yes, in this sense, a Christian can perfectly wear a formal style shirt. If there is a rule to choose a good shirt, it would be this: "Wear a shirt like the one you would wear if you were going to a job interview."
There is not much difference if it is short or long sleeves, in this sense it depends more on the taste of each person. It is also not relevant if you wear it with or without a tie; Obviously for reasons of presence, if we have to be in the pulpit or serving in the praise team, the best thing to do would be to add an accessory that adds that extra to our clothing and wear long-sleeved style. But in general terms, we should opt for different models that we can later combine with other items.
The special thing about a good shirt is that it can be worn with jeans or dress pants; adding even more versatility and generating comfort, especially if you are one of those who do not feel manageable in very formal suits. The important thing in the church is to feel comfortable and if you can find your style in certain models of shirts, appropriate them since you will have a lot to choose from, especially if the time is running out and time is short.