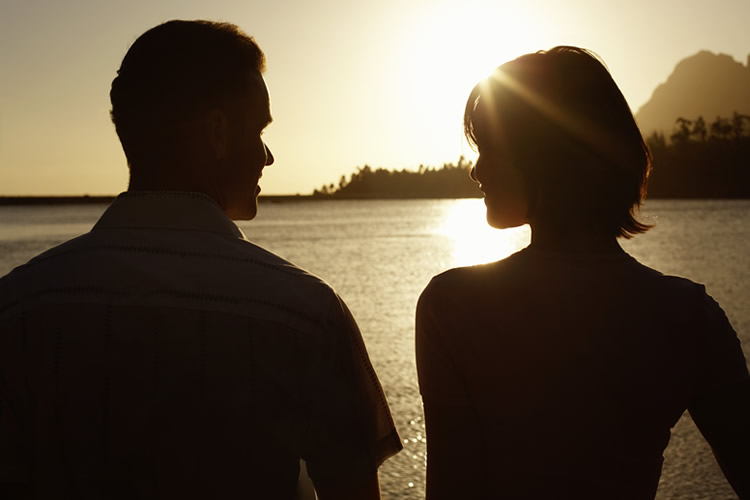 For many sons and daughters of God, the subject of love is usually a disturbing question and it is not for less, since the future couple will become a fundamental part of our life and ministry. On the other hand, when that little heart begins to desire company, one of the questions to ponder is: What clothes do I wear for a date?
For some, physical appearance is not a determining factor, but this does not necessarily have to do with being poorly groomed or externally a mess. A child of God should always be radiant and his appearance should reflect the grace of God in our lives. The problem is that although we know that God loves us as we are and as we see ourselves, we do not usually think the same about others, and sometimes we want to dress appropriately in order to conquer that being that attracts us and with whom we are in love.
What clothes should I wear for a Christian first date?
First of all, you must understand that you do not need to be transformed into another person to get someone to like you. Some minds that have dedicated themselves to studying the subject of love and relationships in psychology and social relationships have concluded that insecurity in people is one of the points that most often affects attraction, while transparency and authenticity usually mark Points in favor. Those who have reached this conclusion affirm that as human beings, our instinct responds much better to positive moods, intense emotions and relationships that create closeness. The discomfort in our way of dressing can negatively affect us while we try to show an aspect that is not ours. So why do you want to dress differently than you are? On the contrary, for a first date you should wear the clothes you normally wear, and if your way of dressing is very conservative, then it doesn't matter, that's you.
One of the aspects that we must never forget is that all our steps must be guided by God so that they take us to a safe port (Psalms 143:10), therefore if the Lord has already marked us a style of dress that pleases him, why change it for an appointment?; our honor to God must always remain above everything, in this way everything we do will work out for us and if a door closes it is because another bigger one will open.
Lies attract lies, those who show plasticity will attract the same to their lives, if to find approval you need to transform into a porcelain doll, get ready; because you will have to do it later every day to be able to sustain what you have built. We must pray to God that he helps us dress as he wants to see us, tell him often: "Help me dress and show what you like to see in me and what you want others to see in me." The grace of God is the greatest of all the beautifiers that exist and with it you do not require much makeup.
However, this does not mean that you are careless @, Queen Esther had to prepare for several months to be able to appear before King Ahasuerus, she did not neglect her appearance, the king's servants worked on her dresses, but if you see it depth, what made her win the favor was what God had given her, God had already chosen her from the beginning, she was chosen before the beauty protocol and in the end it was her wisdom, her intelligence that consolidated her as queen This Vashti could not do although she was also physically beautiful.
You have to consider the best you have in your closet, do not skimp; If there is a dress that you like very much and it is stored carrying dust, it is time to use it. Take the opportunity to combine the colors that you like the most, but be careful; be prudent and ask for the good opinion of your loved ones. In addition to your clothes, you must take care of your appearance, if it has been a long time since you cut your hair, beard, etc., it is time to recondition yourself since a bad appearance of your body can ruin the best of outfits.
Everything varies by site
If you are going to go to a park, do not go to take a delivery or a gala dress, try to find out the final place of the appointment and if it turns out to be a surprise, the best option will be to go elegant, since all the boys like to walk with princesses and all girls like to hang out with princes. Even so, if you have defined a specific place and you know the environment, try to choose something that you can enjoy there without problems, especially if it is outdoors or in a sports or attraction area, this will undoubtedly help you live in the moment without worrying too much about your appearance
What types of accessories and complements should I consider?
As for accessories, it is not good that they are abused, remember that the person you are going to meet is interested in seeing you and not the amount of clothes you are wearing, so you must do it but taking care to leave a space so that there is naturalness and closeness. Do not abuse brands or fill your clothing with elements that point to a specific theme, for example: a movie or a famous character. This will make you look obsessed with the subject and could even make your partner feel uncomfortable. The accessories and complements must go chords.
In addition and although it seems not to enter the subject, you should seriously consider perfumes; There is nothing more pleasant than being next to someone who smells good, even so, be careful and do not abuse them. A good smell beautifies even the most messy outfits, as incredible as it may seem; You should consider everything that can add up, especially the small details, even if it seems that they are not taken into account, believe me, they can be seen.