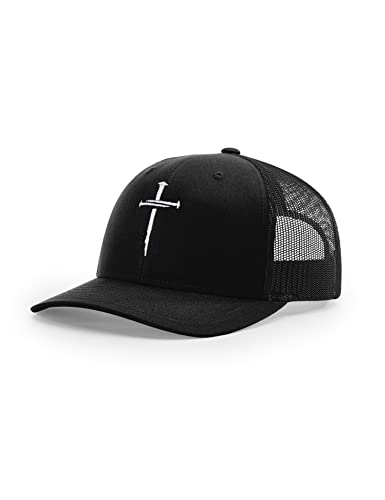 Do you want to cover yourself from the sun, or go jogging in the afternoon, and you don't know what kind of hat to wear? Well, here you will find this garment with messages related to the word of God, and with a lot of class and style, I am sure you will get that piece that marks your personality.
No products found.
---
Christian Embroidered Caps
From an outdoor event to mass evangelism, they are always needed. Many prefer them with brand prints, others with sports logos, but here we have a selection especially focused on God with beautiful verses and Christian designs. For you who have been called to social work either on a sunny day or simply to use as a complement on the way to work.
The caps are made for all occasions, combined with t-shirts we can get a very jovial look especially if we go to the beach or camping. A good combination of colors will help us create clothing sets that will keep us comfortable and in good taste for those days out or exercise activities, walks, etc.
---
Types of caps and their use
Like many accessories, caps come in a variety of types and although we often use them just for their appearance, the truth is that each one of them will serve us better depending on the case. On the one hand, for example, we have the classic baseball hats Made with a front visor that covers us from the sun when it is facing us, this is perhaps one of the most used.
The field caps On the other hand, they have a slightly more foldable and square design at the top. These caps are widely used by military bodies and their fabric helps to cover the hair against undesirable elements such as insects, etc. It is ideal to be used in field activities since they are comfortable and easy to store.
The truckers or trucker caps They have a more open type of mesh construction in the back half, this in order to take care of us from excessive heat. It is common to get in these models caps of the type Snapback that have a magic closure or brooch to adapt it to the size of our head, this is very useful when we do not have an exact size or when our hair begins to grow and we can adjust as we want.
Although there are many more varieties such as the Beret or the flat caps among others, these are the most common and it is important that you know how to choose which one suits you best so that you can get the most out of it. In Ropacristiana.online we have chosen the most demanded styles and designs and of the best quality. What are you waiting for to wear your cap right now and add style to your outfit?