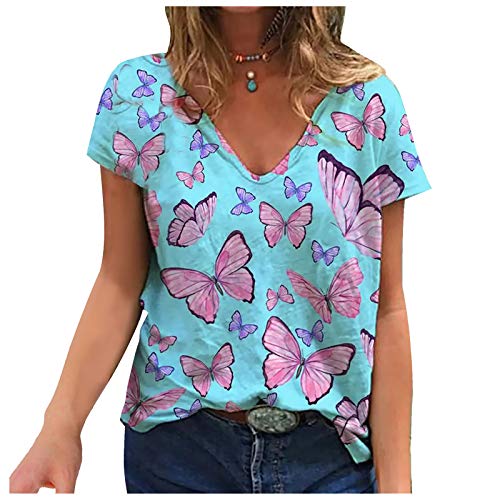 Youth Christian Blouses
if you are a princess with a youthful soul, you will surely want to wear colorful and beautiful blouses that convey your essence and express joy. We have many models specially chosen to take care of the body and at the same time enhance the beauty of a daughter of God. We leave you some samples of designs.
---
Blouses for elegant christians
If your desire is to show the elegance that defines you as a daughter of the King, take a look at this selection. These tops are perfect to wear not only during a special service, but also to the office, to that special celebration, or just on a casual outing. In addition, most of them go very well not only with a skirt, but also with pants.
---
Blouses with Christian messages
Ideal for you who want to show everyone the love of God and to whom your heart belongs. As someone who says: We all preach with our way of dressing, and what better than to bring a timely message at the same time.
---
Do you know the origin of the Blouse?
The blouse began to be worn in 1890, used only by peasant women in the Victorian era, a blouse and skirt was the ideal outfit for the female workforce at that time. They then became very common as a women's uniform in the 1900's, today it is popular for everyday wear as well as casual evening wear.
The blouse began to be made with a single model and they were usually made with cotton or silk fabrics, with very simple details, another very curious fact is that the buttons represented abundance, that is, the more buttons the blouse contained, the greater it was. the social class or wealth of the woman, since the maid was in charge of buttoning said garment. The making of it brought a wonderful growth by replacing other traditional garments.
It is important to note that this has been changing over the years, since blouses are now made with different types of fabric and cuts every time fashion has evolved. The blouses can contain buttons, as well as other elements necessary for their use, they can also have other adornments such as lace, prints, rhinestones, depending on the occasion for which the dress was designed.
Fashionable blouse for every occasion
This beautiful garment is not only suitable for going to the office, but it is used for all occasions, from going to church to shopping. They are not only combined with skirts, but also with pants. As daughters of God we can use them day by day knowing how to choose the ideal blouse, that is, one that does not have a neckline or is sleeveless since this can become very provocative for men, it is also important to take into account the shape of your body and fabric, this means that it is not so tight or if you have a very voluminous body, you should use a looser garment, it is also vital, take into account the other piece with which you are going to accompany it since it must make a Contrast either with your skirt or pants.
Of course, we recommend that you also use ideal accessories with the blouse. Since you do not want to overload your clothing, or see yourself so flashy, just see yourself ideal for the moment and the occasion, remember that you are a reflection of God, and that it is necessary to please Him, with all your being and of course with your way of speaking. wear. With nothing more to add, you should never miss a few blouses in your closet, since you will always need them.