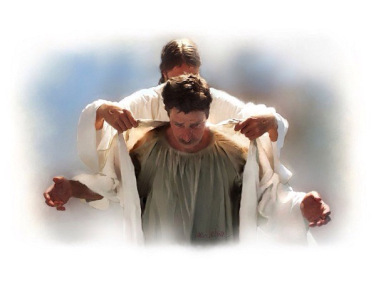 If you recently accepted Christ in your life, perhaps there are many things you have heard about your image, about how you should dress, what you should do. If you have felt confused by hearing many voices, we hope that these tips can help you in your spiritual growth.
know that you are saved
The word of God tells us that everyone who confesses the name of our Lord Jesus Christ is truly saved (Romans 10: 9-10). This is an act of faith, salvation is not attached to other acts you can do (charities, be responsible in everything, serve in all areas of the church), what you must understand is that starting from this point, you should not doubt your salvation because of the way you dress. Although it is true that you should seek to straighten your paths and begin to do the things that please God, remembering that you are a new creature; Many new believers begin to give more importance to the external things that must change than to the internal ones: their character, their behavior, their prayer life. This is a problem; because the external change must always arise from within us, so that it is sincere and valid. To the extent that we spend time with God, He Himself encourages us to change all these things, but we should not do them out of obligation, since this offering is not pleasing to God. We must examine our path, where we are, what things we have changed, so that time does not pass and we continue with the same life knowing that although we are in the world our citizenship is not of this world (Colossians 3:1-4), we we belong to heaven.
In this sense, there may be some congregations that wrongly teach some norms as if our salvation depended on them. For example the use of some implement or some rule, but I must encourage you to focus mainly on your spiritual condition in transforming your life from the inside out and a great ally will be the Bible that will show you the truth of many things, of course your actions and everything that God is teaching you must be reflected in your life.
The secret is in obedience
When we talk about congregations, we must recognize that some of us have had a bad experience at some point and this is because each of us as members of the congregation are being transformed and in that process we can make many mistakes, so we must know that no congregation is perfect and that sometimes there are rules that we are not going to like, but; The Church was instituted by God himself, we are the body of Christ, and through it our brothers help us grow. Let's remember:
Nor apply your heart to all things that are spoken, lest you hear your servant when he says ill of you; because your heart knows that you also said bad things about others many times. Ecclesiastes 7:21-22
In this way we should not be surprised if a brother commits an unfair fault towards us, because the truth is that we can also do it at any time. Now, God was pleased that we assembled together, which is why the apostle Paul speaks of us being one body (Romans 12: 13-14), the church is each member that makes it up regardless of the different congregations. In addition to this, we are also urged to submit to each of our authorities, whether earthly or spiritual, therefore, if you believed in a congregation, you must accept with love the rules that you may not be able to understand at first; however you have started a beautiful transition and God will help you along the way and deal with your character, so he will allow you to go through many circumstances. God does not tell us that everything would be perfect but he did promise us that he would be with us so that his help will not be lacking.
Go ahead and grow is necessary
There are many instruments that God can use for your spiritual growth, so do not reject the help they offer you in the congregation, in terms of the teaching of the word and activities, it is important that you integrate little by little, it is not easy to change life from one day to the next, there are many things that you should know so don't get ahead of yourself or be behind, in time you will learn many things about the Lord but don't limit yourself to growing.
No matter what happens, we must reflect Christ
Being a light is not just about preaching and winning souls but about making a difference with the darkness, that is why one of the ways that many will know that you are a child of God is through your behavior and what you reflect, that is, your clothing and behavior, previously you could be the reflection of some fashion or movement and of course this is something that is part of your yesterday, God wants to make you free from anything that can generate a bond to this world, since in none of those past things there is fullness.
It is always possible to change and learn to dress differently
God loves you as you are and receives you in the condition that you come, little by little he will help you to change inside and out, possibly at first you wear ordinary clothes that you are used to and feel out of place. Do not be afraid, this is a topic that you cannot take for granted, it will always be important to expose your economic condition or any need you have to your brothers (preferably your Pastor or leader), because I am sure that they will be willing to help you. But remember, for every step you take, always pray to God that he will direct you where you should go, who you should talk to, he is your best friend and is always attentive to your voice, especially when he knows that you want to get closer to him.
God bless you and God continue to affirm your ears